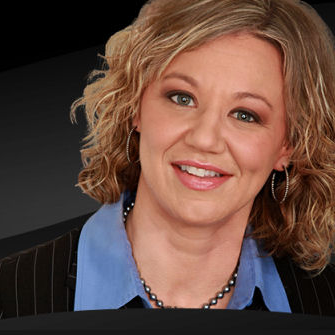 A well-traveled veteran and pioneer of sports radio and television. Prior to her weekly show, Lawrence headlined three weekend shows on CBS Sports Radio and also served as fill-in host for various other shows across the network. Previously, she spent nine years at ESPN Radio where she was the only regular female host. She was also the first female in Oklahoma history to pilot her own sports radio talk show. Lawrence has handled basketball play-by-play and color duties for various radio and television outlets over the past 15 years and served as the voice of University of Hartford women's hoop the last six seasons. She graduated from Messiah College with a bachelor's degree in communications and received a master's degree in television and radio from Syracuse University. Lawrence is a native of Concord, New Hampshire, and currently resides in New Jersey.
Sportscaster Damon Amendolara, known by his fans as D.A., hosts "The D.A. Show" is known for its unique dynamic of sports analysis, in-depth discussion, colorful listener calls, and insight from insiders and experts from the sports world. Amendolara also appears regularly on NFL Network as part of the "NFL Top 10" documentary film series, and on Sports Illustrated's "SI Now" program. Prior to hosting the evening show, Amendolara hosted the overnight program on CBS Sports Radio for two years.
Amendolara is an acting member on the board for Boston's Room to Dream charity, which transforms the environments of chronically-ill, inner-city or suburban children. He also spearheaded the "Team D.A." charity, having raised funds for causes like the Boys and Girls Clubs, the Bridge Home, the KCMO Little League and Big Brothers/Big Sisters. Team D.A. also organized a summer soccer camp for underprivileged youth in South Florida with coaching by Miami FC professional players.
Amendolara is a native of Warwick, N.Y.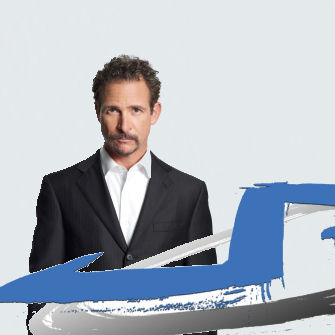 Perhaps the most respected voice in the world of sports broadcasting, Jim Rome is one of the leading opinion-makers of his generation. Best known for his aggressive, informed, rapid-fire dialogue, Rome has established himself as the top choice of athletes and fans when it is time to know what is going on beyond the scoreboard. In addition, he contributes minute long sports commentary updates hourly on CBS Sports Radio, as a part of the network's CBS Sports Minute feature. In 2013, Rome signed a multi-year agreement with CBS contributing across a variety of platforms. Along with his weekday half-hour ROME show on CBS Sports Network, he provides commentary and coverage for CBS Sports and CBSSports.com. Further, Rome hosts an entertainment and sports talk series for SHOWTIME. In addition to his extensive sports broadcasting career, Rome has made cameo appearances alongside Al Pacino and Matthew McConaughey in Two For The Money, with Adam Sandler in The Longest Yard and opposite Michael Jordan in Space Jam; appeared in Blink 182's music video; appeared on HBO's "Arliss;" and released a CD, Welcome to the Jungle, which features memorable sound bites from frequent callers and the hip music regularly used on his radio show. Rome graduated from the University of California, Santa Barbara in 1987, with a degree in Communications. He currently resides in Los Angeles.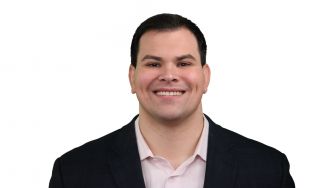 Ever since he was 8 years old and took a trip to the WFAN studios in New York, Zach knew he wanted to work in sports talk radio. Gelb grew up on Long Island in New York and attended Temple University in Philadelphia. At Temple, Gelb was the sports director for the student radio station, WHIP, and a TV anchor for OwlSports Update. While at Temple, he was named the recipient of the Richie Ashburn Scholarship awarded by the Philadelphia Sports Writers Association and was also nominated for a Mid-Atlantic Emmy. Gelb interned for WIP in Philadelphia and was also a radio stringer for Temple football games for CBS Sports Radio. After graduating college, Gelb was hired by WNJE-AM as the program director and afternoon drive host. For the 2017-2018 NFL season, Gelb hosted the Fanatic Postgame Show on 97.5 The Fanatic in Philadelphia. The show aired after every Eagles game during their Super Bowl-winning season. Zach is extremely excited to be joining the Entercom/CBS Sports Radio family. Listen to his show weekdays 6-10 P.M. EST and follow him on Twitter @ZachGelb.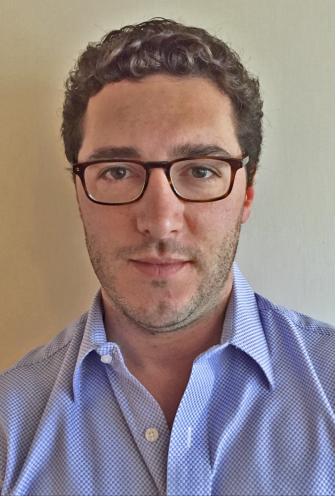 Bill Reiter is a writer and sports personality for CBS SportsHQ. He hosts "Reiter Than You," CBS Sports' first live, primetime digital television show, and is a national columnist for CBSSports.com. Before emerging as a well-known national sports columnist and television personality, Reiter was a Miami Heat beat columnist during LeBron's James' first season with the Heat. Reiter began his career in newspapers, writing for the Kansas City Star, Des Moines Register, Arkansas Democrat-Gazette and Chicago Tribune. Reiter's coverage has focused on a wide range of sports and topics, including the NBA, the NFL, Major League Baseball, UFC, the London Olympics, Super Bowls, feature writing and more. He graduated from the Missouri School of Journalism in 2000.
JRSportBrief
Mon-Fri: 10:00 PM – 2:00 AM ET
JR turned a love for sports, music, and the internet into a full time career with his hit video sports blog "JRSportBrief," which has amassed more than 80 million views online. "Sports opinions by a fan, for the fans," JR has been around the world to cover multiple Olympic Games, Super Bowls and Final Fours. He's sat down everyone from Pelé, Usain Bolt, Snoop Dogg, Kevin Hart, the late Kobe Bryant and countless others to deliver interviews and content from a fans' perspective.
Andrew Perloff – 4PM-6PM
Andrew joins CBS Sports Radio after serving as an on-air personality for the television and radio sports talk program "The Dan Patrick Show" since 2009. Known for his humor and "Against the Grain" sports takes, Perloff helped the show earn four sports Emmy nominations from 2017 to 2020. Before joining "The Dan Patrick Show," Perloff was an editor and contributing writer at Sports Illustrated and SportsIllustrated.com. He has also written or co-written magazine stories, books and television shows and co-hosted his own weekend show at NBC Sports Radio from 2016 to 2019.
Maggie Gray – Weekday 4PM-6PM
The move marks a return to CBS Sports Radio for Gray, who co-hosted a Saturday morning show from 2013 to 2018. She has most recently served as a midday show cohost for WFAN 101.9 FM / 660 AM (WFAN-FM/AM) in New York since 2018. Gray is also an analyst for SNY, appearing on Baseball Night in New York. Prior to WFAN and CBS Sports Radio, Gray spent eight years at Sports Illustrated, hosting the daily digital talk show "SI NOW" on SI.com and reporting from marquee sports events throughout the country. Prior to Sports Illustrated, Gray worked for MLB.com NBA TV, and MSG Network, as well as a production assistant for Westwood One for both the Summer Olympics in Athens, Greece and the Winter Olympics in Torino, Italy.
The Bryan Hanks Show presented by Lenoir Community College airs weekdays at 7 a.m. & 3 p.m